Community Spotlight: Brightening the Future, One Student at a Time
At Star Distribution Systems, Inc., we're always looking for ways to serve our customers, grow our business, share our bounty with the community and develop new talent.
One way we do all these things at the same time is through our support of and partnership with the Future Career Academy. This organization is a bright light that originated in Plant City High School and prepares non-college-bound seniors for the workplace. It provides hope to teens who may not have previously believed it possible to begin a sustainable career with good wages right out of high school.
Such career opportunities abound in our community, and Future Career Academy shows students what and where they are as they also teach students the essentials of how to get and keep a good job. Future Career Academy uses virtual or in-person field trips throughout the school year to introduce students to the many thriving and varied types of industries, businesses and jobs that exist in their own backyards. This is especially helpful for businesses like Star and other behind-the-scenes industries like manufacturing that are less visible in students' spheres.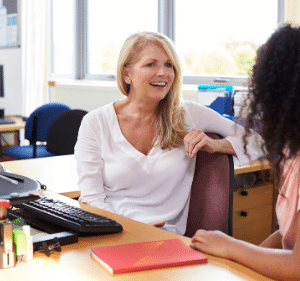 Every year, the Future Career Academy hosts a Future Fair—a job fair—that brings together Academy students and hiring managers from local businesses. There is time for questions, handing out resumes, interviews and job offers. Star is an enthusiastic participant in and sponsor of these fairs. Students' successes at landing jobs are celebrated later in school with a "signing day" ceremony.
When we can find, acquire and keep great personnel, we can better take care of all our customers' needs for next-day, last-mile and LTL deliveries throughout the state of Florida. By onboarding motivated young people right out of high school, we can train them according to our company's culture and methods. Their careers can grow along with our business and our customers' satisfaction.
Several Star team members started working at the company immediately after graduating from Plant City High School, with great results: Diligent efforts and a good work ethic have helped some rise through the ranks into managerial and administrative roles.
By investing in these young people and their futures, we give them meaningful work that can support them and give them a reason to stay in and invest in their community. By developing productive, self-sustaining citizens, we are leading them toward brighter horizons and cultivating in them a well-earned sense of pride.
Perhaps your business would like to sponsor or take part in the 2021 Future Career Academy's Future Fair. The annual event will take place, virtually this year, from 8:30 a.m. to 3:30 p.m. April 22. Sponsorship details and registration forms are available on their website, www.thefuturecareeracademy.com. If you are interested in becoming part of Star's community-focused team, either as a valued customer, team member or vendor, please contact JD Mattioli, HR Director, at (813) 659-1002, [email protected] or [email protected], or visit www.stardistribution.us.