How a 3PL can improve the efficiency of your supply chain
An experienced, proven third-party logistics provider such as Star Distribution Systems is a master of efficiency. They understand the keys to streamlining the supply chain of your business and how to adapt their core principles to fit your unique needs and goals, saving you time and money.
An inefficient supply chain hampers the growth of a business, preventing it from reaching its full potential. However, enlisting a 3PL such as Star Distribution Systems empowers businesses to tackle the toughest logistical challenges that stand in their way. Instead of an obstacle, the supply chain becomes a source of opportunity to accelerate growth and take your business to a new level of success.
Here are some of the key ways that a 3PL can sharpen the efficiency of your business' supply chain.
A strategic partner
The best 3PLs understand how to serve as true strategic partners to their clients. Rather than simply serving as vendors who complete tasks for you and their other customers, a 3PL should collaborate closely with your business to understand it inside and out so that it can provide expert guidance tailored to your operation and its supply chain. When they understand your business with that clarity, an experienced 3PL will be able to improve your processes and introduce new systems to streamline the shipping process. A 3PL that can be trusted as a true partner will free your team to place their focus on other core components of your business, leaving storage and distribution in their capable hands.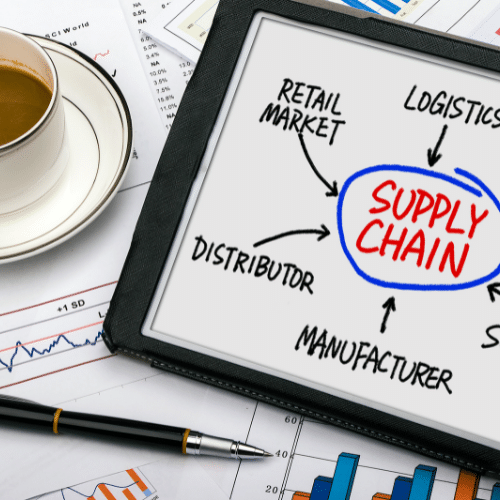 Technology
Today's experienced 3PLs understand the vital role that technology plays in the contemporary supply chain. They invest in tech-based solutions designed to optimize the distribution of your products. These powerful tools enable them to provide exacting management and clear-eyed oversight of every link in your supply chain. When you partner with a 3PL, you gain access not only to the tech tools that can bolster your supply chain but also to the skilled team members who have the background and training to work with the technology — all while saving you money.
Storage
Your 3PL should understand your business as though they are a part of it — because they are. They should understand your products, rA 3PL that offers warehousing, such as Star Distribution Systems, provides scalability and flexibility to the storage and management of your inventory that will bring a new level of efficiency to your business. When you work with a 3PL with warehousing, you will not need to lease or purchase your own facilities for the warehousing, order fulfillment and shipping process. Your 3PL's multi-client space becomes your space — one that you share with their other clients to spread the costs around. You only pay for the space that you need, even as those needs change. For instance, Star has more than 1.5 million square feet of food grade and general commodity warehousing at its Central Florida distribution facilities. The space is neat, brilliantly organized and engineered to flow efficiently — all of it managed with a state-of-the-art Warehouse Management System — and prepared to accommodate every client's needs.
Transportation
A 3PL has the existing transportation network to save you time, resources and money in the distribution of your products. A well-resourced 3PL can integrate you into their existing transportation system while still serving your unique needs and providing you as much capacity as you need. Star Distribution Systems, for instance, specializes in LTL freight consolidation in Florida, making more than 800 deliveries each day. Because of the size of its client base, Star can integrate your delivery alongside other customers with similar destinations and needs. That consolidation of customers and their deliveries — enabling them to share the load and split the bill — leads to maximum efficiency in the all-important, often-complex distribution process.
For more than 90 years, Star Distribution Systems has built long-term relationships with our clients through strategic partnerships that are designed to endure. We emphasize a strong, collaborative approach to our partnerships and an unrelenting determination to provide our partners with the highest level of customer service, coupled with award-winning logistics services, every day. Star can streamline your supply chain by integrating a full-service logistics solution, saving you time, money and manpower. For more information, contact us.