The benefits of shared warehousing
Warehousing can be one of the most difficult and pressing challenges for any business. Meeting the space needs of your inventory while managing the fulfillment process – along with the staff, equipment and other resources necessary to navigate that process – can prove daunting, while diverting crucial attention and investments away from other core pieces of the business.
That's why shared warehousing is a popular choice for many businesses. A shared warehouse, which is also known as a public warehouse or a multi-client warehouse, serves as a distribution center for multiple businesses rather than a single one. The approach is one that brings invaluable efficiencies for businesses in their supply chain operations, helping to streamline and simplify a key part of their ventures. Star Distribution Systems, Florida's premier third-party logistics provider, provides 1.5 million square feet of food grade and general commodity public and private warehousing, strategically located on the I-4 corridor in Central Florida.
Here are some of the key advantages shared warehousing has to offer.
Cost and flexibility
Perhaps the most appealing part of shared warehousing to shippers is the cost. By sharing warehousing space, each of the clients in a warehouse contributes to the cost of operating it. That will reduce expenses for manufacturers because they will only pay for the space that they need, avoiding investing in warehouse space that is much larger than is necessary for their operation. The shared warehousing model also brings a flexibility that allows shippers to scale up and down as their inventory demands change. If you are a growing business, for instance, you can grow within the shared warehouse space, taking on more space as you need it without having to build or rent that space to accommodate future growth before you are ready for it. If your business experiences seasonal demand shifts, your warehouse needs can evolve with the seasons.
Resources
Shared warehousing isn't just about the space, of course. It's also about the many resources that go into managing a warehouse, ranging from sophisticated technology and material handling equipment to labor and racking. In a shared warehouse, those tools typically are used and shared across the clients who use the facility. Shippers do not have to determine what they need and how to acquire it – or how to staff a warehouse. They also do not have to keep up with the latest trends and advancements in warehousing. Shared warehousing can be especially valuable for shippers who have products that require specific conditions or climates for storage, such as refrigerated food products. Shippers who use a shared warehouse simply leave those investments and decisions up to their warehouse provider, who ensures that the warehouse is equipped with the latest tools and resources for a well-run operation. Often-overlooked investments such as security can be challenges for individual operations, but a well-established shared warehousing provider such as Star Distribution will understand the intricacies of every niche aspect of running a warehouse and securing your products.
Expertise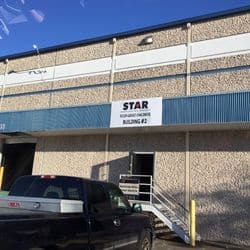 Shared warehouses are operated by teams that specialize in warehouse operations. A 3PL such as Star Distribution has an intimate understanding of the most efficient and effective ways to operate a warehouse, ensuring that every step of the process is managed with the utmost care. At Star, we provide order fulfillment and case picking services, while helping our clients manage their inventory and navigate the ever-evolving challenges of the supply chain field. We provide unique advantages to our clients taking advantage of our shared warehousing, such as through our state-of-the-art warehouse management system. By partnering with us, our clients can focus their attention on other critical components of their businesses, while we ensure that their warehouse operations are working at peak capacity and providing the highest possible level of value to their business. We have extensive experience and expertise with a wide variety of industries, such as retail, food and beverages, appliances, construction material, and paper and roll stock.
Star Distribution's shared warehousing approach along with our private transportation fleet allows for a simple, flexible and cost-effective solution to warehousing and order fulfillment for the Florida market. Let the award-winning team at Star show you just how easy it is to save time, money and manpower on all your 3PL warehousing, distribution and transportation needs. Contact us today for a free consultation.