The advantages and challenges of just-in-time delivery
The just-in-time delivery model, also known as JIT, is a popular one. Just-in-time is an inventory management approach that is based on suppliers providing goods only as they are needed rather than in preparation for them being needed. For different businesses, it can mean different things. For instance, it can mean producing and delivering finished goods at the time they are needed for sale, or it can mean providing raw materials when they are needed to be made into a part or product.
When done right, JIT can reduce costs and increase profits for shippers, though it requires a well-honed operation to make it work. Star Distribution Systems helps shippers who favor a JIT approach because we offer guaranteed next-day deliveries for shipments that arrive at our dock before 7 p.m. the night before. Our private fleet of company drivers allows our customers the flexibility to hold freight at their locations to maximize linehauls with JIT delivery to their customers throughout the state of Florida.
Benefits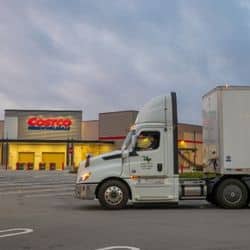 When done right, JIT delivery can significantly lower inventory carrying costs by keeping products moving seamlessly from production to destination rather than sitting in storage. In this way, minimal inventory is enough to meet demand and ensure deliveries can be made when they are needed. This means eliminating waste in inventory costs while saving time. For certain industries, JIT can help ensure the quality of the product that reaches the consumer is at its best. For instance, the use of JIT for many food products will make sure that food is fresh when it goes on the shelves and customers select it. The rise of ecommerce and its emphasis on speed has led some to turn to JIT as a solution.
Efficiency and precision
For JIT to be effective, the supply chain must operate efficiently. That means no delays – the product needs to move quickly on its journey. Holdups are never good in the supply chain, but they can cause particularly acute problems when JIT is in use. With less inventory in storage, there is not as much leeway if deliveries do not arrive as expected. The tight windows that accompany the use of JIT mean that shippers will want to work with partners such as Star Distribution who are experienced in the process and reliable enough to hit their marks and excel in the hand-off and delivery process, so that deliveries make their journey within the targeted time frame. Unsurprisingly, communication and visibility are crucial to running an effective JIT process. The right partner, such as Star Distribution, can help shippers optimize their transportation process and limit their costs.
Forecasting's importance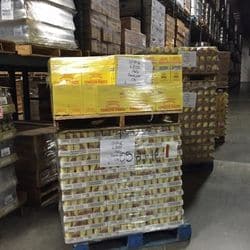 For JIT to work, a shipper needs to be attuned to the demand for its product and what its inventory needs will be in the future, so that they can properly prepare and always have that inventory ready just when it is needed. That puts pressure on the shipper having accurate demand forecasting that can properly prepare them for their needs. Still, even with highly accurate forecasting, a shipper operating within a JIT model must be flexible and responsive enough to adjust to rapid, unexpected demand changes. For JIT to be successful, the shippers involved must have the processes and systems in place, including technology solutions, to manage the intensive process and keep things moving efficiently and accurately. Inefficient systems and processes, however, will lead to major challenges in JIT.
Star Transport Logistics has quickly grown to be Florida's premier transportation management provider servicing the non-perishable and perishable markets. Star Transport Logistics specializes in inbound Florida transportation, year round. We offer truckload moves, expedited service with team drivers, refrigerated and frozen options, flatbed service and dry van transportation. All of our carriers are highly vetted, insured and ELD compliant. Contact us today for a free consultation.