The basics and benefits of dry van shipping
Dry van shipping is the most popular way of transporting freight over roads, particularly interstates. Dry van trailers are flexible options able to accommodate a wide variety of types of freight, making them a suitable option for shippers of just about all kinds. They also are a cost-efficient option for shipping both short distances and longer ones.
Dry van shipping is one of the key services that we offer at Star Distribution, Florida's premier third-party logistics provider. Specializing in LTL freight consolidation to every point in Florida using cross docking and pool distribution, we make more than 800 deliveries a day, often using dry van trailers to serve a wide variety of industries, including retail, food and beverages, appliances, construction material, and paper and roll stock.
Here is more to know about dry van shipping and how it serves shippers from a wide range of industries.
Characteristics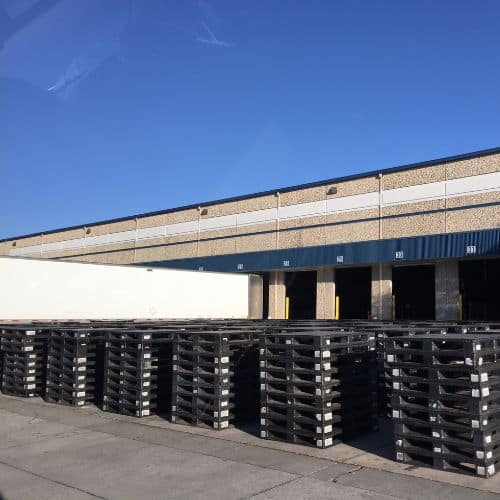 Dry van trailers got their name for the simple reason that they keep products dry. They are sealed and enclosed on all sides so that they protect freight from the external elements, such as inclement weather and dust. Their doors also can be locked securely and with their enclosed quality they are effective protection from theft – making them particularly useful for high-value loads. Dry vans can carry large loads, though not as large as flatbed trailers (a service Star Distribution also provides). The sizes of dry van trailers can vary, but the most frequently used 53-foot-long dry van trailers typically can haul a maximum of 43,000 to 45,000 pounds – or about 26 standard pallets. There also are small versions of dry van trailers available, ranging from 26 feet to 48 feet in length. Dry van trailers usually are made from galvanized steel, aluminum, hardwood or iron.
Versatility
One of the biggest advantages of dry vans is that they can carry many different kinds of freight – small or large, in pallets or boxes or loose and secured. As long as an item fits in the trailer and it does not require temperature control then it can move in a dry van. Dry vans are often used to carry such types of freight as fabrics and clothing, electronics, consumer packaged goods, equipment and machinery, automotive parts, raw materials, furniture, and health and beauty supplies. They also are used to carry nonperishable food and beverages, such as shelf-stable canned goods, but they are not equipped to carry food and beverages that require temperature control or refrigeration, such as dairy and fresh food. They can carry building materials, though sometimes flatbed trailers are necessary or better equipped to handle large loads from that category.
Widely available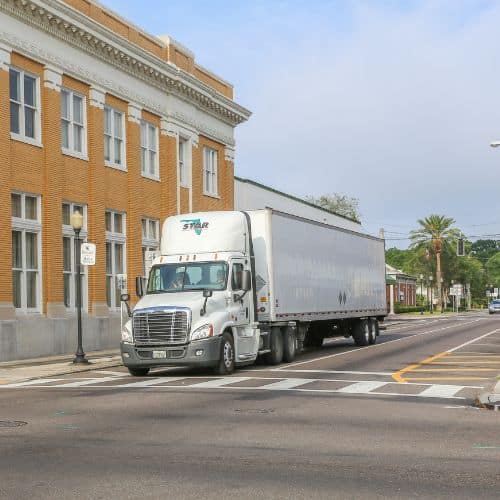 Dry van trailers' flexibility and popularity also means that there are lots of them. For that reason, they usually are widely available, so that when shippers need them for their freight they typically can get access to them promptly – though capacity crunches occasionally arise due to high demand and other conditions. Star Distribution guarantees next-day deliveries for any shipment that arrives at our 100,000 square-foot trucking terminal in Plant City, Florida, before 7 p.m. the night before. Dry vans also are usually a cost-effective freight option because they are so widely available and because they typically do not require specialized equipment for the loading and unloading process. Dry vans can be used in LTL, half-load and full-load shipping, ensuring the most efficient shipping method is used. A partner such as Star Distribution works with shippers to determine the best possible dry van shipping options for their unique freight needs. Star Distribution frequently uses LTL shipping to consolidate loads in dry vans and provide cost savings to our customers.
Star can help determine the most efficient and cost-effective shipping method for your unique freight needs. Contact our team for a free consultation about transportation for your goods.