How Radio Frequency (RF) technology boosts warehouse management operations
A warehouse is a busy, complex space, and meticulous organization is crucial to ensuring an efficient operation. Among the tech-based tools that can play a starring role in a well-run warehouse is Radio Frequency technology, often known simply as RF.
Warehouse operators use RF to manage their inventory, saving time and resources, maximizing productivity, ensuring inventory accuracy and providing invaluable visibility. RF technology is used in collaboration with a warehouse management system, barcodes and barcode scanners, creating a seamless connection between products, workers and warehouse operations. It helps eliminate mistakes and build new capabilities, while giving team members an improved workplace experience.
Here are some of the critical ways that RF can help warehouse operators provide dependable, expert services to shippers.
Stocking and picking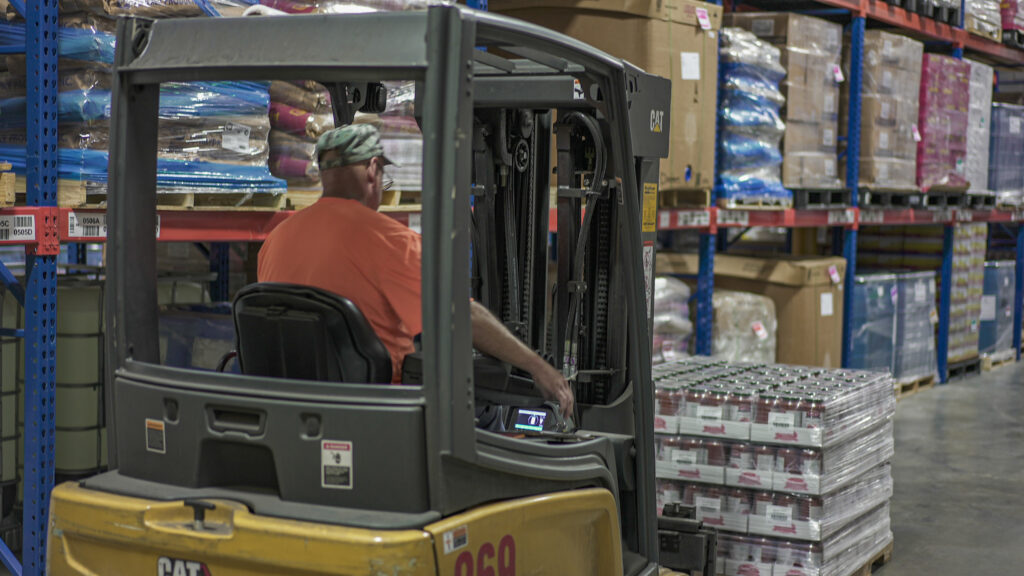 RF helps guide the stocking process to ensure accuracy and to help workers put items away quickly, serving to optimize team members' time. For warehouse employees, RF makes the picking process simpler and faster, particularly in tandem with a WMS. Through the use of wireless RF technology, workers are guided to the correct storage locations based on an efficient path. This means they can maneuver around the warehouse efficiently, quickly locate and identify the correct items to be picked, and pick and pack with the utmost accuracy, including being able to confirm after the fact that the right item has been selected. If stock needs to be moved or reorganized, RF helps guide workers in the process while accurately recording the movement. The streamlined process and time savings that come with RF technology allows warehouse operators to manage high volumes of orders during peak periods, such as at the holidays. As part of that, seasonal or temporary pickers with less experience are able to be more productive because of the clear guidance RF allows. Similarly, new workers are trained more quickly, allowing them to become effective workers faster.
Tracking inventory
With RF technology, team members can keep inventory updated in real time, making adjustments as new inventory arrives in the warehouse, is stored and is picked and distributed. Through RF, a warehouse can keep track at all times of key information such as part and purchase order numbers, quantity and location. RF tech tools help identify any disparities between quantity ordered and quantity received, and damaged or incorrect items can be swiftly identified, recorded and handled. The instantaneous updates not only ensure an organized warehouse, but they also help shippers track and manage their inventory with confidence. In addition, with RF, operators are able to maximize warehouse space and organize inventory based on optimizing capacity, helping them serve their clients better and contend with the inevitable ebbs and flows of customer demand.
Star Distribution Systems uses RF technology to operate its 1.5 million square feet of food grade and general commodity public and private warehousing, located along the I-4 corridor in Central Florida. RF is among the key tools that ensure Star's warehouse is always neat, expertly organized and arranged to flow neatly – no matter how busy it gets.
Let the award-winning team at Star show you just how easy it is to save time, money and manpower on all your 3PL warehousing, distribution and transportation needs. Contact us today for a free consultation at https://stardistribution.us/contact/.